Pioneering spirit and lots of experience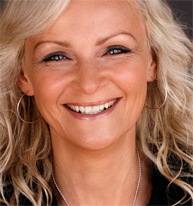 Since 1995, Mag. Verena Hempel has dedicated herself to the design and the planning of events and weddings. In 1999, as an employee in one of the largest event agencies in Austria, she started and developed the project "Civil Weddings outside the Registry Office in Vienna" in co-operation with the City of Vienna. Until that time, weddings in Vienna were allowed to take place only within the Registry Office.



Years of experience as an event manager and the planning, organization and carrying out of countless weddings give you the security of the most professional care, most exclusive
venues and the best network partners.



Mag. Verena Hempel is a certified wedding planner. She studied languages ​​in London and Florida.
A total of four years in English- and Spanish-speaking countries has influenced her personality and style. She is married and has one child.